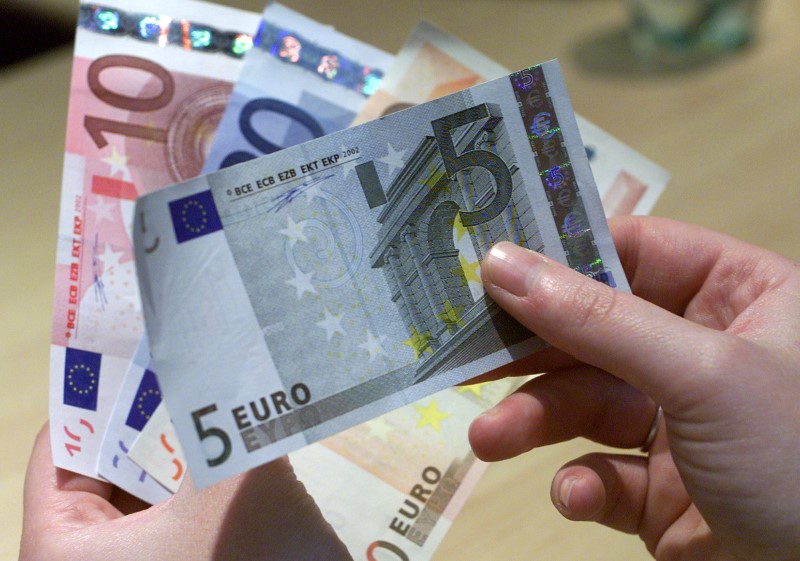 © Reuters.
Investing.com - The euro recovered from earlier lows after Italy's Prime Minister Giuseppe Conte said he is resigning ahead of no-confidence vote, putting the future of the Italian government in jeopardy.
Uncertainty still remains, as it is unclear if snap elections will be called or if parliament will be asked to try and form a new government.
The 5 Stars Movement and the traditional center-left Democratic Party could form a majority, but must first set aside key differences.
EUR/USD rose 0.1% to 1.1089 by 10:18 AM ET (14:18 GMT).
Sterling remained volatile as the tussle between the European Union and the U.K. over the Irish backstop in the Brexit deal. The pund jumped against the dollar when German Chancellor Angela Merkel said the EU will think about practical solutions regarding the backstop, but the enthusiasm was short-lived and sterling retreated.
GBP/USD was up 0.11% to 1.2138 after reaching an earlier low of 1.2072.
On Monday U.K. Prime Minister Boris Johnson sent an open letter to EU Council President Donald Tusk saying the U.K. ultimately wants to be freed from the EU's regulatory standards. The EU has maintained that such freedom would require border and customs checks to be introduced at the border between Ireland and Northern Ireland.
Tusk tweeted that those against the backstop haven't produced any realistic alternatives.
Meanwhile, Brexit Secretary Stephen Barclay said that U.K. officials will stop attending some EU meetings starting Sept. 1 as the country prepares to officially withdraw from the bloc on Oct. 31.
The U.S. dollar index, which measures the greenback's strength against a basket of six major currencies, slipped 0.1% to 98.137.
The Japanese yen, which is seen as a safe-haven in times of market turmoil, rose with USD/JPY falling 0.2% to 106.36.
Original Article