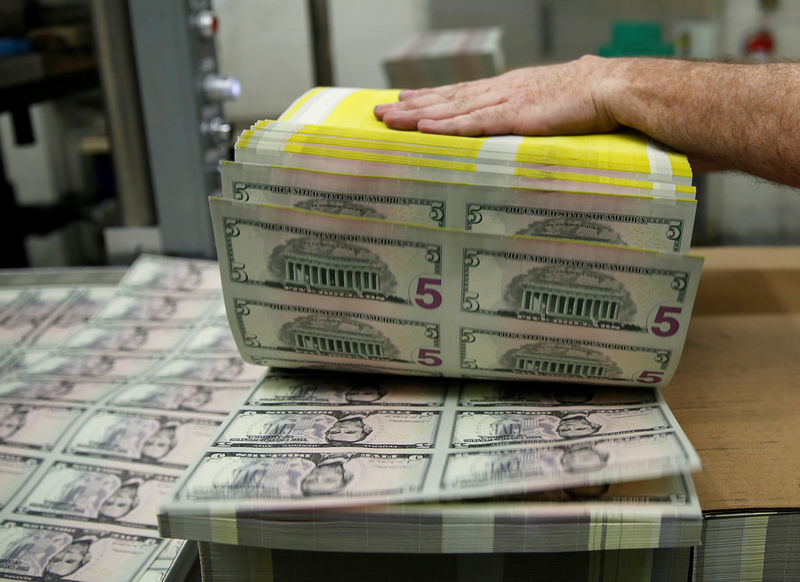 © Reuters.
Investing.com - The U.S. dollar was near flat on Wednesday in Asia, while the Euro was also largely unchanged as Italy's Prime Minister quit.
The U.S. dollar index that tracks a basket of other currencies was little changed at 98.107. A gathering of central bankers at Jackson Hole, Wyoming and a speech by Federal Reserve Chairman Jerome Powell are expected to be major directional drivers for the U.S. currency.
The Fed will release minutes of its July policy meeting minutes due later in the day. In July, the central slashed rate for the first time since the financial crisis.
The euro was also near flat after Italy's Prime Minister Giuseppe Conte said he is resigning ahead of no-confidence vote.
The latest reports suggested that it is unclear if snap elections would be called or if parliament would be asked to try and form a new government.
The safe-haven Japanese yen fell against the U.S. dollar even as stock markets traded lower amid concerns on a slowing global economy. Uncertainties surrounding the U.S.-China relations also affected market sentiment, as U.S. President Donald Trump said he had to "take China on" even if it would cause short-term impact on U.S. economy.
"Somebody had to take China on," Trump told reporters during a White House visit by Romanian President Klaus Iohannis. "This is something that had to be done. The only difference is I am doing it," he said.
"China has been ripping this country off for 25 years, for longer than that and it's about time whether it's good for our country or bad for our country short term. Long term it's imperative that somebody does this," he said.
The AUD/USD pair inched up 0.4% to 0.6778. The NZD/USD pair slipped 0.1% to 0.6407.
Original Article